An Introduction to Women in Early Jazz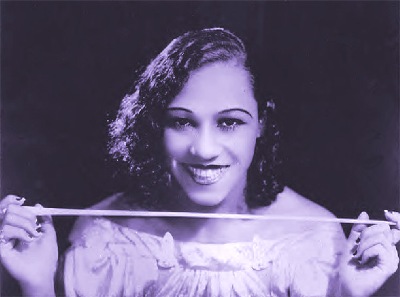 BLANCHE CALLOWAY (1904-1978) – Jazz Pioneer
Singer Blanche Calloway was very much overshadowed by her brother Cab Calloway's superstadom. She was very successful in the early 1930s when she fronted her own band that consisted mostly of guys from the Andy Kirk band.
Blanche Calloway put together some pretty tight groups which at one time or another included trumpter, composer, arranger Edgar Battle who worked for Waller, Hines, Basie and Teagarden; saxophone great Ben Webster — and in her last session in 1935 trombonist Vic Dickenson and Prince Robinson on tenor sax.
She was very probably the first woman to lead an all male orchestra and waxed a couple dozen sides. Much later during the 1960s in Miami she was the only black female disc jockey on the air in Florida, and possibly the entire South!
Related posts:
Category: Artist Spotlight